Rarely have I met a person that so daringly embodies their ideas. We are all different, and no one should try to be like anybody else. Yet nevertheless, meeting Cynthia reminds me of a few qualities that many of us as students at "Berlin-Kolleg" chasing our dreams could make very good use of. A portrait by Mateo H.
A driving force -one's own values-
It is Tuesday evening and Cynthia, a psychology student, brings a long day to an end. She cuddles her precious eight-month baby girl, who she lovingly receives from her partner. He has been taking care of the baby and doing daily chores while Cynthia finishes preparations on an urgently due presentation that needs to be sent by the end of the day "It would be much more difficult if we didn't cultivate an eye-to-eye relationship" she says, "My wish is that our daughter can feel as comfortable and secure with him as she can with me". While speaking out these thoughts, her body language resembles one of a visionary and explorer who does not wither on the site of challenges and limiting outdated world perspectives. There also appears to be an atmosphere of strength, confidence and great conviction surrounding her, with which she seems to battle any opposing thought that does not fit her ambitious goals; to live her life as a free thinking and free loving individual. Mrs Cichon, her former English LK teacher, remembers encountering this strength as well. She describes it as a strength "driven by her curiosity, strong moral compass, and her strong belief in doing what is right and what should be right for the world". Mrs. Cichon remembers fondly how these qualities fueled Cynthia's progress and the way it brought much welcomed contribution to her class.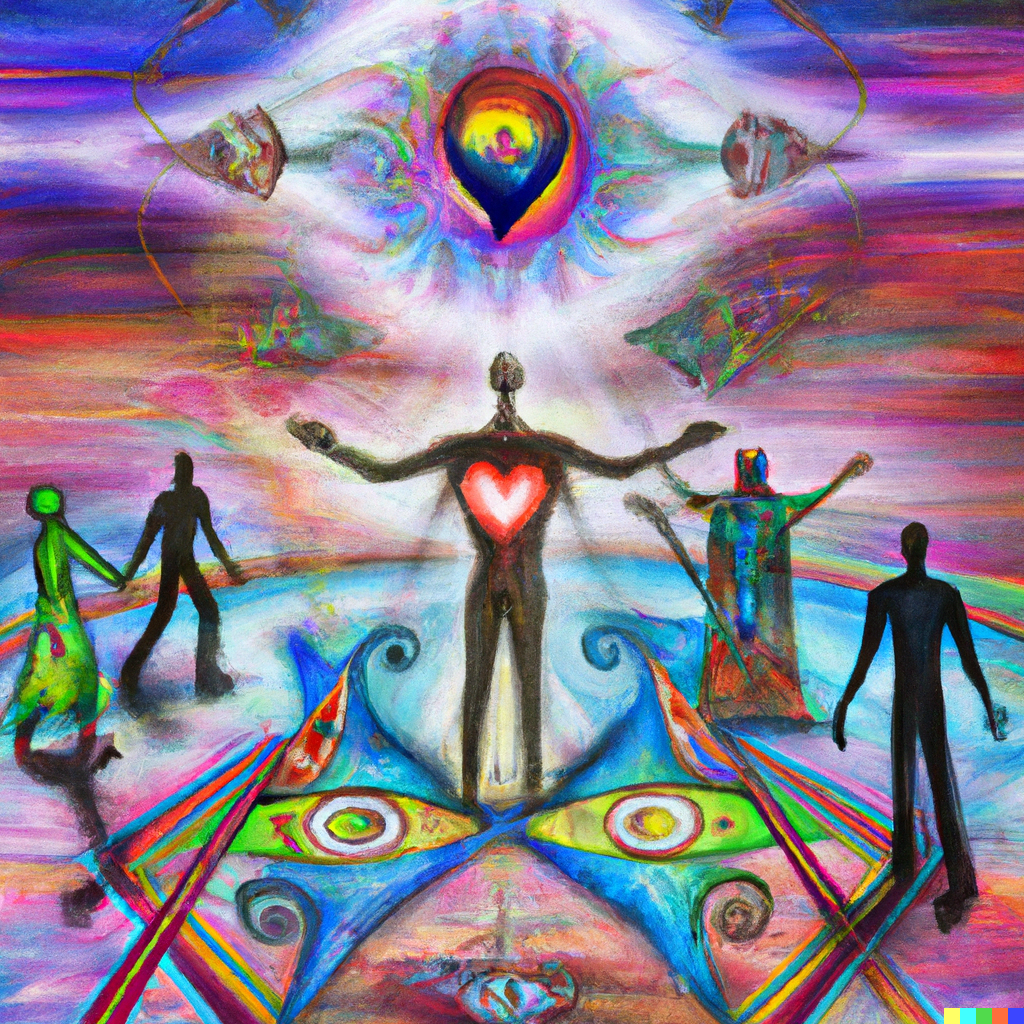 Human connection matters
From an early age, Cynthia learned to fend for herself. She arrived in Berlin at the age of nineteen and had been in search of opportunities to learn more about herself intellectually and personally. Her life experiences have taught her that it is not wise to tough it out on her own. This is one lesson Cynthia takes from her years of study and coexistence at Berlin-Kolleg'. As she remembers the bonds that grew between her and other students, her current interest in interpersonal and intrapersonal human connection becomes apparent. "Not having to be alone in my endeavors and receiving and seeing the possibility of building mutual affectionate connections with people at school made a world of a difference". She describes this life experience about emphatic human interaction with a cultivated and integral outlook, which clearly does not only stem from her five semesters of psychology at university. She appears to have become aware of a very natural human need for unity and connection to one another.
"Cynthia gave so much of herself. She was always involved in the organization, in class and even when we went on field trips", says Mr. Kurz, her former teacher, as he remembers how she organized a scavenger hunt on a trip to Glasgow and how this experience brought everyone closer. "Me and Jeff James were very grateful to have her in our class and on our trips", says Mr. Kurz. In her life, Cynthia still tries to create these strong bonds, like the ones which she left here in BK. This is also a great field of interest that drives her vision of her future occupation.
Genuine interest – fuel for growth-
"Without the self-confidence that the BK gave me, without this experience of what I can achieve, what I can do myself, I would not have been able to complete my studies as I have done up to now. I can see that now in retrospective", says Cynthia. Mr. Kurz, who was her politics teacher during the E-Phase, recalls being witness to this development while also constantly reminding her of the skills she already had.
"All the different stories I heard from students at "Berlin-Kolleg " shaped me in a good sense, I became less judgmental and my empathy grew", says Cynthia. Between 2018 and 2020 she was a member of the GKV (Gesamtkollegiat*innenvertretung), which is a group that speaks on behalf of all the students. She is very inclined and supportive to the idea of creating a safe space at school and speaks out in support of educational workshops for the faculty at the institution to make this vision come true. Cynthia is very happy when she hears that this vision has started to take shape at Berlin Kolleg.
The fire of curiosity keeps on burning – University
A spark lights up in her eyes. She mentions a scientific study she has recently read. "How amazing is it that modern technology today allows phenomena like empathy to be researched and observed, and in combination with empirical evidence starts to gain scientific recognition" she says. There is a jolt of enthusiasm and inspiration in her body, which she mentions not having felt for some time. In her psychology studies at university, she has had to plunge back into Mathematics and other topics which seem to stray away from her immediate interest. At that moment, she realizes that solid facts about topics such as the human experience gain recognition through the hard work of gathering data, organizing it, and then coming to one's own conclusion. Says Mrs Cichon: "I will always remember her not just for the brilliant way in which she managed a family, two young children and a full workload, but she was always so interested in every topic that there was always an impulse to do even more". Cynthia's love for knowledge and genuine interest in the world that surrounds her seems to keep on fueling her growth today.
Meeting Cynthia, and seeing the impressions she left behind in this school, will go into my list of encounters with power. The boldness and passion she embodies and with which she takes on life is uplifting and inspiring for me. I never got the impression she tried to teach anybody anything. There is no doubt that the tracks left behind by Cynthia will not wear off anytime soon. This is a sign for me that she has much to share with the world and the people that surrounds her.
"Whatever you dream you can do, begin it. Boldness has genius, power and magic in it. Begin it now". – Johann Wolfgang von Goethe.